"The KTBK filter gives exactly what you expect from it, whether on drum tracks, brass, rhythm sections or on a effects return bus."
"It's amazing that something as simple as a HPF brings so much magic to the mix. It has become an essential tool in my day to day."
"What a great job on the unit - sounds amazing! So much fun for the mix. Thanks for the great unit!!!"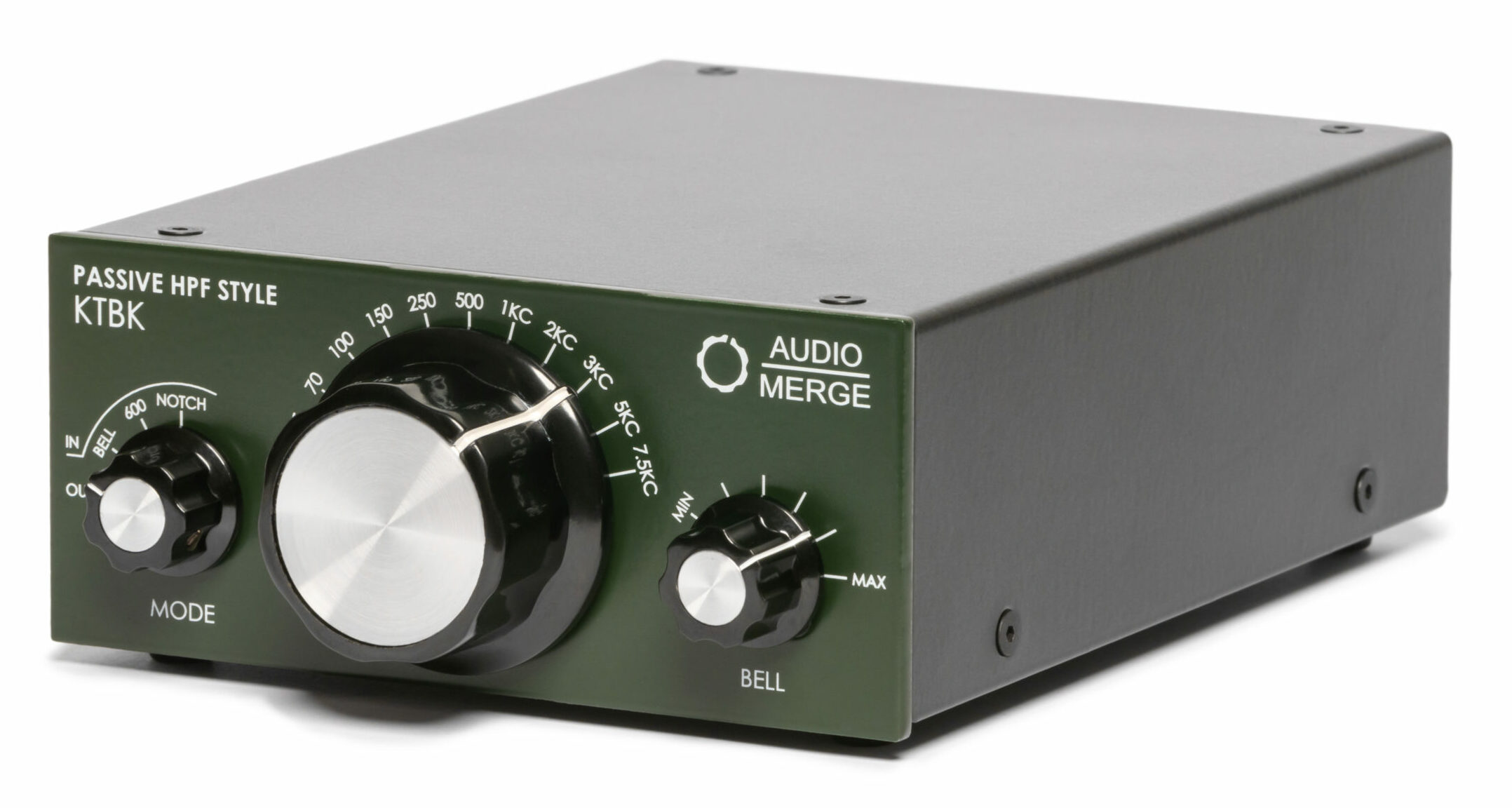 An Equalizer with Vintage Flavour for the Modern Studio
For music-quality-conscious people who enjoy the warm character of an analog filter. The King Tubby's Big Knob (KTBK) provides the same genuine tone as an Altec 9069B, a vintage equalizer, designed in 60s, which enable a great control over the sound tone. The KTBK unit includes two additional switches, a mode selector and a resonance leveler which allows to modify the filter response for adapting it to the modern studio for different phases of the music production workflow.
FIRST ALBUM MIXED WITH A KTBK NOW AVAILABLE AT BANDCAMP
Audio Merge presents AUDIO MERGE in DUB feat. Roberto "Lone Ark" Sanchez and Chalart58. 10 dubs LP mixed with the KTBK passive HPF filter unit.
Available at Bandcamp in ALONEREGGAESHOP & LAPANCHITARECORDS DUBBING IS A MUST!